Our journey began one summer when we decided to set-up shop in our home kitchen in Sunset Park, Brooklyn. We opened a pierogi catering service starting with two simple fillings, cheese and potato. The demand was instantaneous and soon after we began adding new fillings to the menu, leading us to Baba's Pierogies.
Growing up, pierogies were made every Friday at grandmas (baba's) house. Everyone would excitedly wait for her to drop them in the boiling water. Once they were ready to eat, slow pokes didn't stand a chance! They were gone as soon as they hit the bowl!
The recipes used at Baba's Pierogies have been taught to us directly by baba herself. We added a little twist to the classic favorites, only after getting her approval of course. Along with pierogies we offer sandwiches, and simple salads. We now are really excited to share our food with you!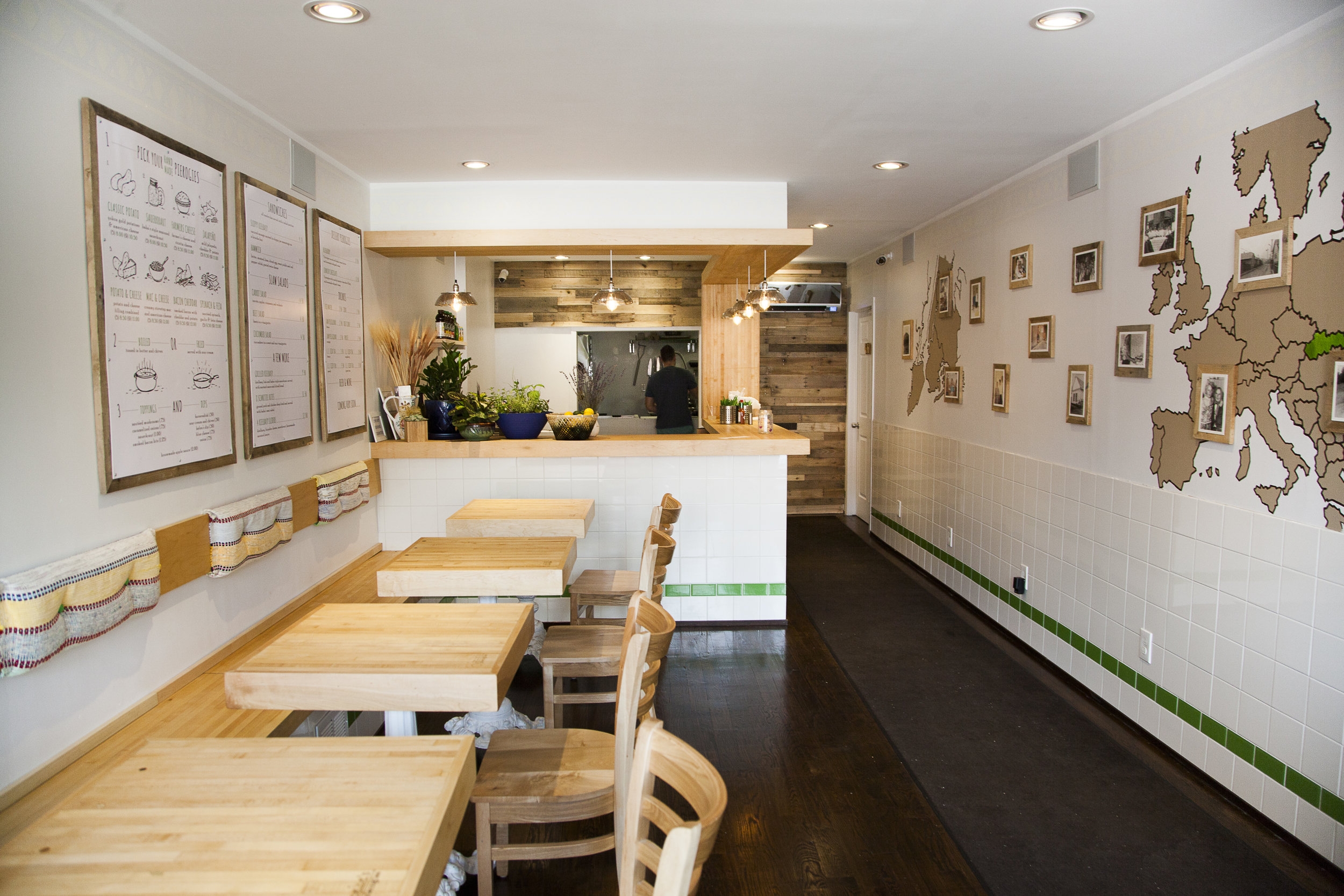 Baba's Pierogies opened its doors in April 2015. All pierogies and menu items are made in this very special place, from the dough to the fillings. Come and dine with us or take them home!
295 3rd Ave, BK, NY, 11215
Sun/Mon 11:30a-9:00p
Tues/Wed/Thurs/Fri/Sat 11:30a-10:00p
Phone Number: 1-718-222-0777
Transportation: R to Union Street, F/G to Carroll Street Station
Local delivery available via Caviar
Order online for pickup from GOWANUS
Baba's Pierogies joined the North 3rd Street Market in the summer of 2018. This is Williamsburg's first year round indoor market filled with delicious vendors held in high esteem. Some customer favorites are offered here such as the Bacon Cheddar Potato (BCP) pierogies and the Crunchy Chocolate! Only offered at the market is the Kielbasy Burger. This is a glazed pork patty dressed with shredded cabbage and special sauce on a potato bun. The best!
103 North 3rd Street, Brooklyn, NY, 11249
Monday-Sunday 11am-9pm
Transportation: Ferry Service on North 7th Street, L train on Bedford, J/M Train on Marcy Ave
Local delivery available via Caviar or Grubhub
Order online for pickup from WILLIAMSBURG
For catering information please fill out the form below!